Active Week
Active HOME Week (June 8th - 14th, 2020)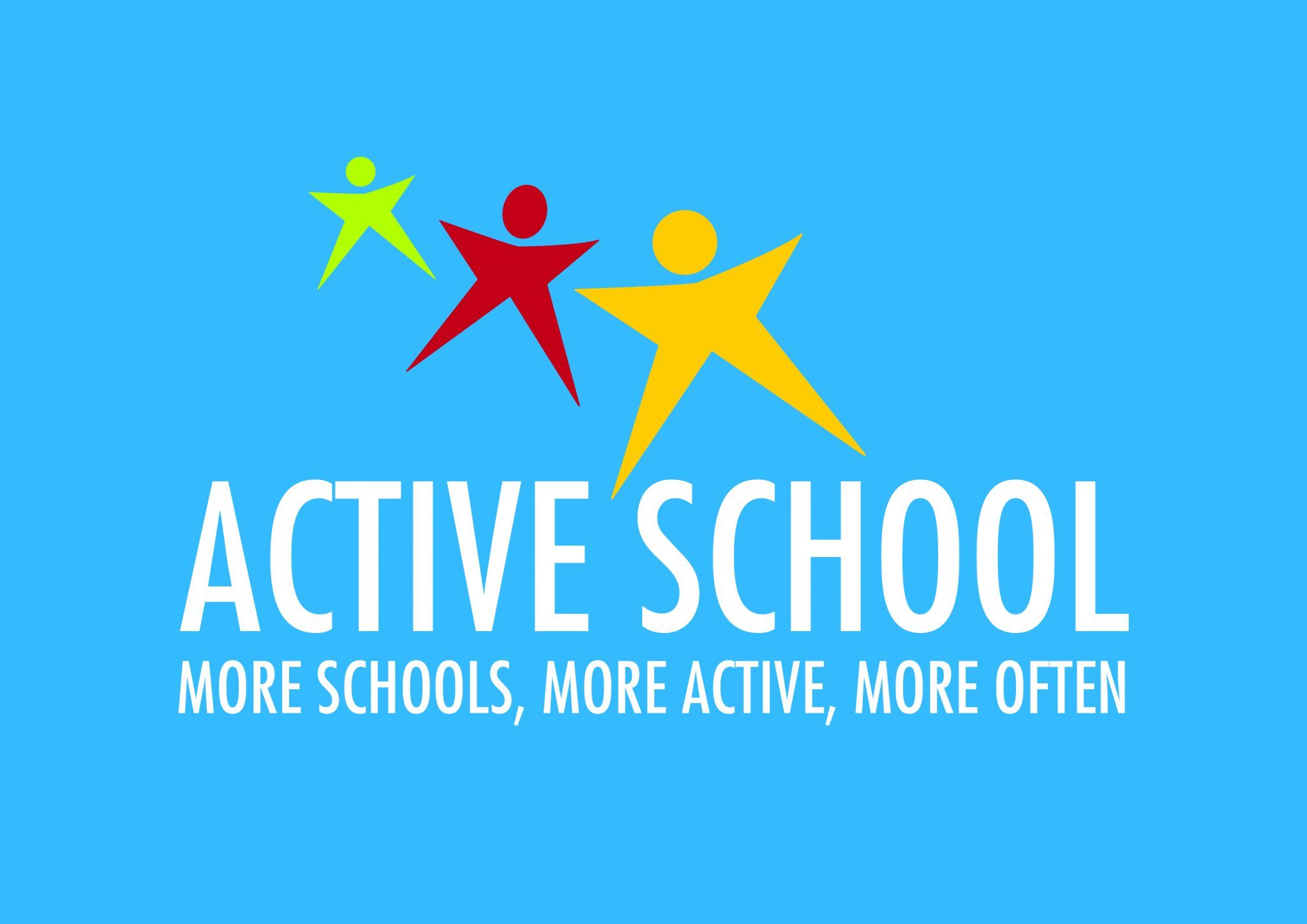 This year, because of COVID-19, it is not possible for Active Schools Week to go ahead so we are asking you and your families at home to participate in the 'Active HOME Week' challenge instead, the week of Monday June 8th - Sunday June 14th.
The aim is to get our recommended 60 minutes of activity each day – trying out as many new activities as possible!
We have compiled many ideas and integrated them with the different subject areas for you to try out! Please send in any photos or videos of you taking part during Active Home Week through seesaw or to the school email address: kids@stphilipsjns.ie
English
Download the Active Week Journal here and keep a log of what activities you do: Active Home Week Journal
Write an Acrostic Poem about Active Week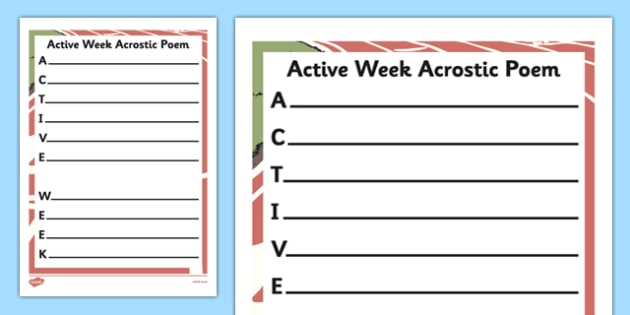 Hide phonics/tricky words around the garden. When you find them say the sound/tricky word you found.
Go on an Alphabet Scavenger Hunt
Do the exercises that spell out your name: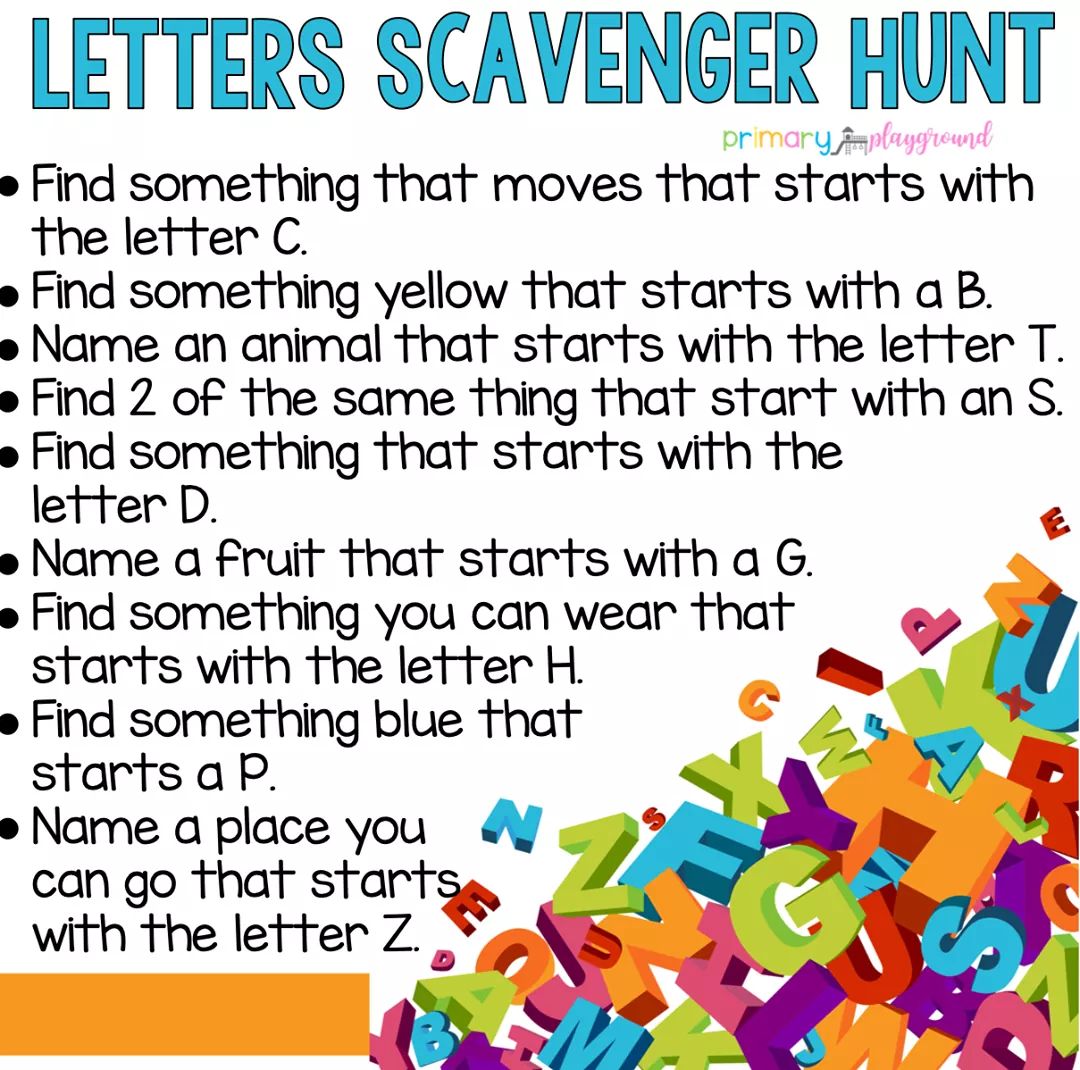 Maths
Throw a ball into a bucket and see how many you can get in a row.
Hopscotch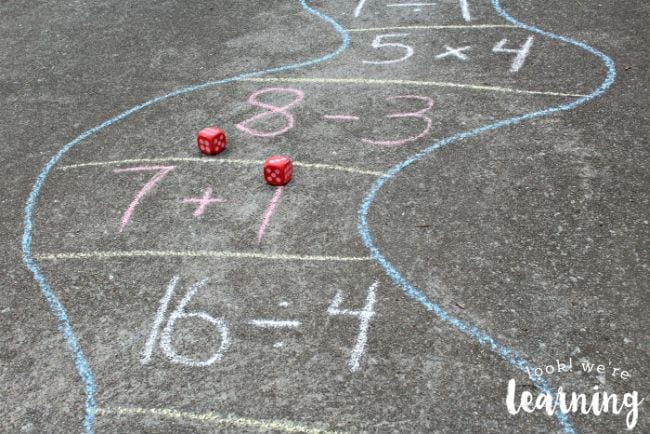 How many solos can you do with a football in a row- try using both your left and right foot (check out the video of Ms O'Hare below in the skills challenge section below)
How many keepie uppies can you do? (see Mr Kelly's skills challenge video below)
Time yourself doing different exercises:

How many skips can you do in a minute?
Squat for 20 seconds
Do jumping jacks for 30 seconds
Do lunges for 20 seconds
Do high knees for 30 seconds

Shape Scavenger Hunt (2D and 3D)
Go on a maths scavenger hunt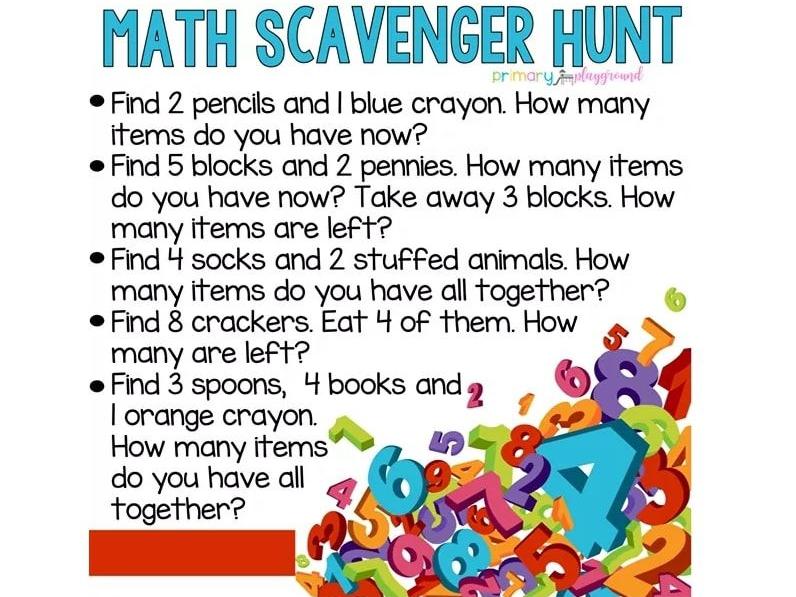 Counting in 10s- get 10 paper plates and put 10, 20, 30, 40...up to 100. Throw a bean bag on the paper plate. Take three turns and add your score. What is the best score you can get?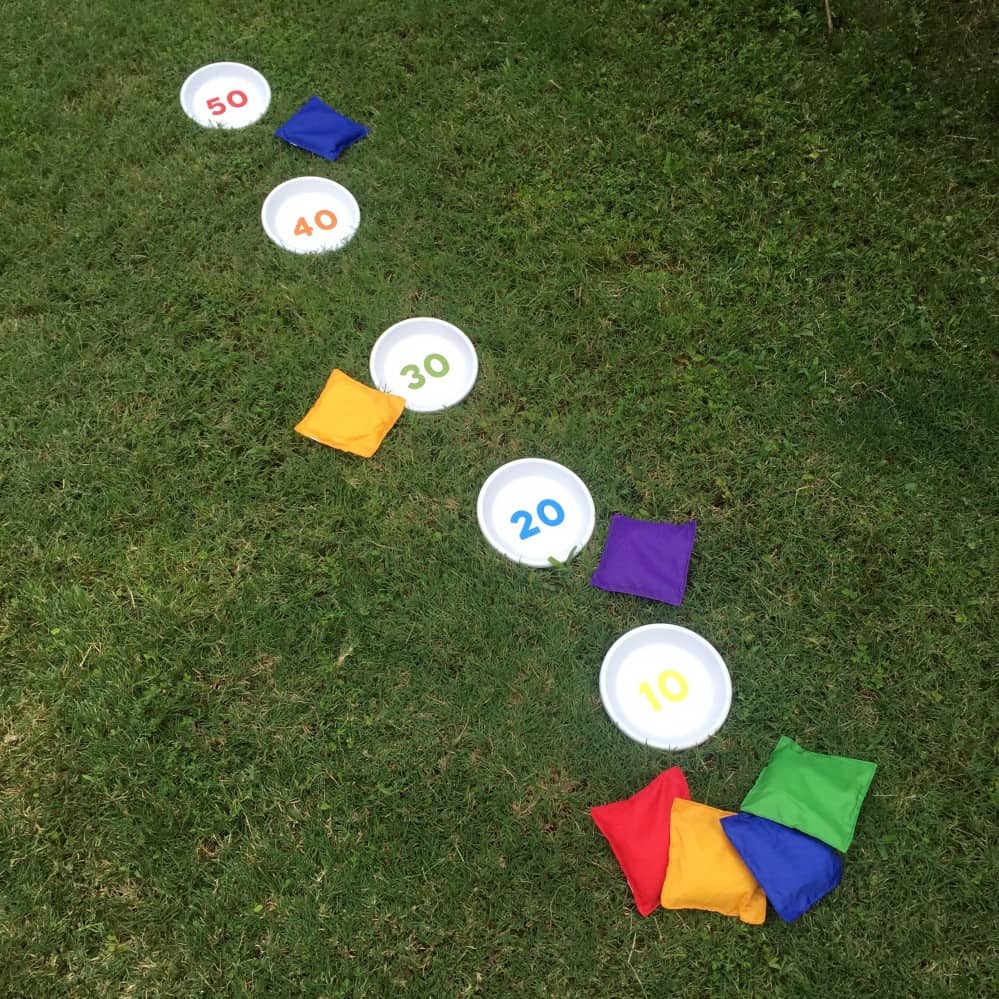 Gaeilge (Irish)
Science
Go on a Senses Scavenger Hunt in your garden or the local park.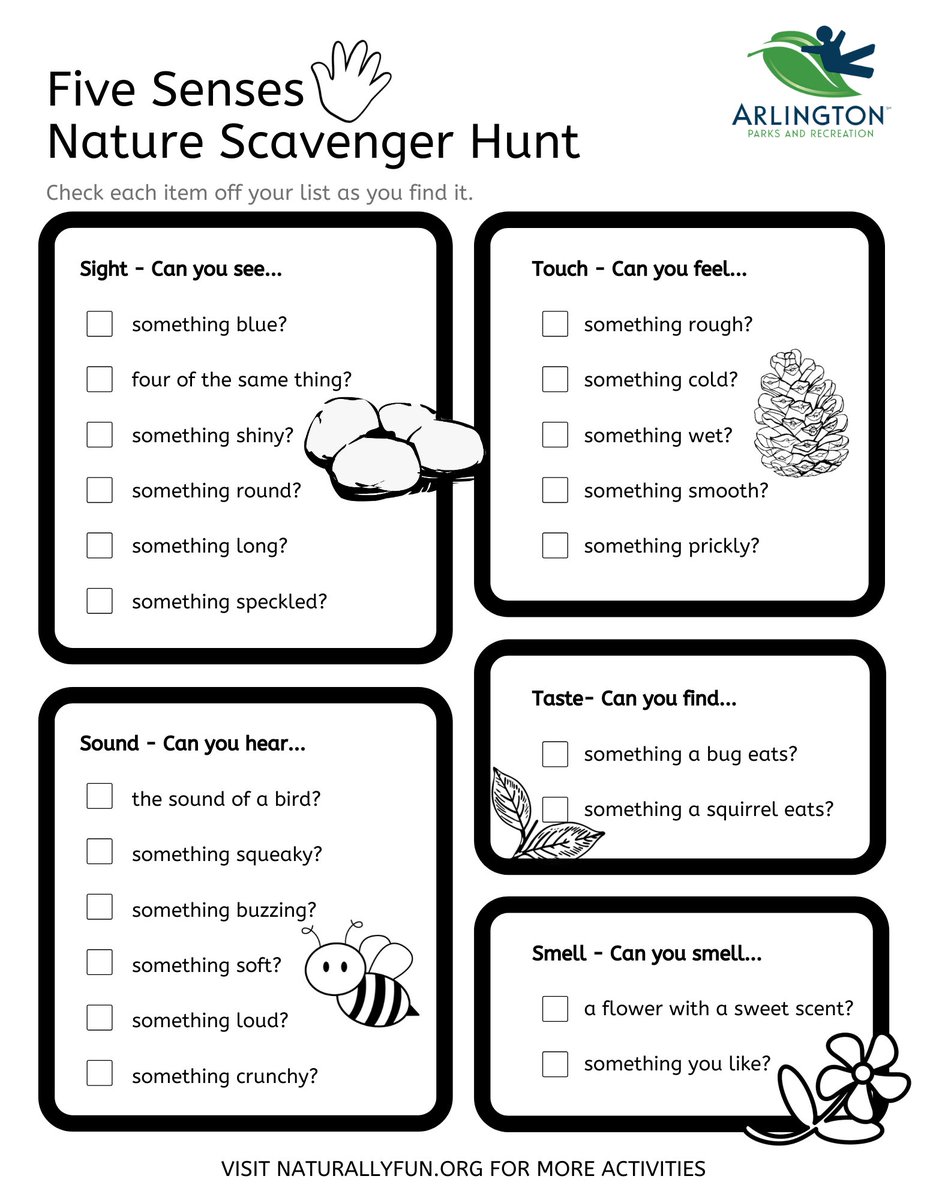 Geography
Take a look at the 'Photo Selfie Hunt' on the news section of the website. Ms Williams has taken photos of different places around Hartstown. Take a walk around your local area and see if you can find any of these places. Send us photos of you taken at these places to your teacher on seesaw or to our school email: kids@stphilipsjns.ie Have fun!
Art
Design an obstacle course on paper and then create it in real life in your garden. Remember to include running, jumping, hopping, skipping, moving sideways, crawling in your obstacle course.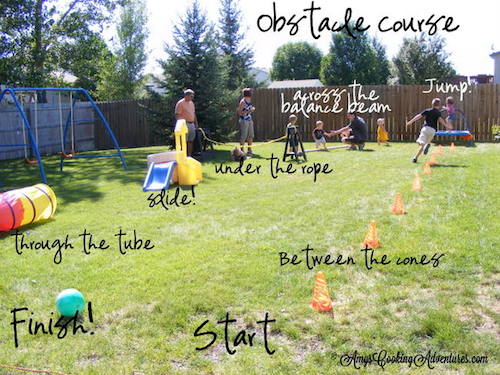 Click here for some ideas where you can use household items instead of pe equipment for the obstacle course.
Draw a picture of your favourite way of keeping active.
SPHE (Well-Being)
Go on a gratitude scavenger hunt
Take a few moments to do some yoga. Find a quiet and peaceful place in your home or garden.
Music
PE
Take part in these 5-8 minute exercises with 'The Body Coach'- Joe Wicks
Take part doing some exercises with one of Mr McGinty's favourite Mayo GAA players Andy Moran: PE with Andy Moran
Take a look at the skills challenge section below and see what skill challenge you can do. Remember practice makes perfect!
Try some of these workout videos: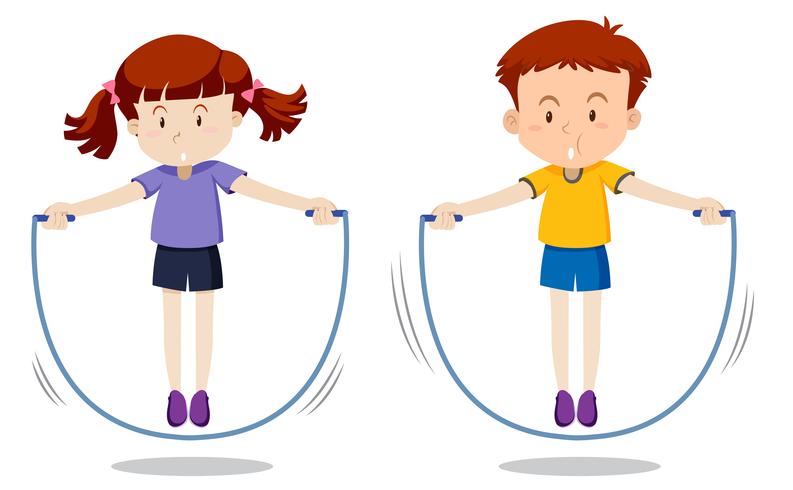 Playground Games
Here are some playground games for you to try:
Piggy in the Middle
(3 or more players)
Items: Ball or item of clothing
One individual is in the middle called 'Piggy'
The rest are 'Farmers'
A ball or item is thrown between the 'Farmers' while 'Piggy' is in the middle trying to catch the item.
The object of the game is for the 'Farmers' to keep the item away from the 'Piggy'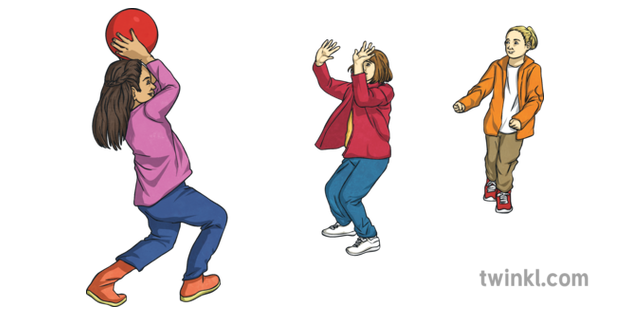 Blind's Man Bluff
(6 players)
Select the person to be the 'blind man' using any of the traditional methods.
They start in the middle of the room and then are blindfolded.
Turn them round anything from 3-5 times to disorientate them.
Everyone else must scatter away from the blind man and then remain quiet for as long as possible.
The 'blind man' now searches for the other players.
Players are not allowed to move their feet but can move their bodies to avoid the 'blind man's' touch.
If the 'blind man' finds someone then he must identify the person by touch alone.
If he guesses right then that person becomes the 'blind man' if not then the 'blind man' continues to search for another person.
Fox and Hounds – Ball Tag
(6 players)
One person starts as the hound with a tennis ball. Anybody hit with the thrown ball becomes a hound. The hound holding the ball is not allowed to move. Ball has to be passed between hounds to 'chase' diminishing number of foxes. Last fox remaining wins.
Kerbs
(2 players)
This game requires a ball. Various sized balls can be used but a football or basketball produces the best results.
A player stands at each edge of a kerb facing each other. Each player takes turns to hit the kerb.
The first player takes aim at the kerb and throws the ball.
If they miss they kerb then the second player takes possession of the ball and proceeds to take their go.
If the ball hits the kerb cleanly and bounces back to the player then they score 10 points.
Having scored they keep the ball and move to the middle of the road and attempt the same again. If they score from the middle they score 5 points and throw again until they miss. When they miss it is the other persons turn to throw.
Three Stoney
(4 or more players)
You will need:
Flat stones of slightly different sizes.
Tennis ball.
First of all you split into two teams of equal size and place the three stones on top of each other in the street.
Decide which team goes first.
The first team stands about 12 inches away from the stones and rolls the tennis ball at the stones to try and knock them over.
Everyone takes a turn to knock down the stones.
If all the team misses then they stand behind the stones whilst the other team takes a turn to hit the stones.
The first team to hit the stone has to run and hide whilst the other team counts to ten and then chases them.
If one of the hiding team is caught then they become a prisoner.
If any of the hiding team makes it back to rebuild the stones they win the game.
Ms Carroll's Active Message 🏐🎾⚽️🏀🏈
Soloing Challenge
How many solos can you do with your right and left foot in one minute?
Keepie Uppies
Can you get 10 keepie uppies in a row like Mr Kelly?
St. Philip the Apostle JNS, Mountview Rd, Coolmine, Dublin 15, Ireland Telephone: 01 8212992